Editor
We built the editor from scratch to make sure that we'll always have the flexibility to implement the features that we want at the high quality that we aim for. Here are some of the features that we've implemented so far:
Assistance

Helps with tables, lists, html, fences, links, emphasis, etc.

Auto-Completion

Auto-completes file paths, emoji, code, html, etc.

Context Actions

alt Enter to fix spelling, check tasks, visit links, etc.

Multiple Cursors

Make ten edits at the same time, not one edit ten times.

Extend Selection

alt ↑ to extend selection to the parent - alt ↓ to shrink it

Inline Renders

Renders LaTeX math expressions inline, inside the editor.
Sidebar
The sidebar helps you work with files and headings. It lets you filter / preview / move / rename / delete files, open files in tabs, quickly switch from one file to the next, view the headings in the current file and a lot more.
Go To
The "Go To" tools in Caret allow you to quickly jump to a file, folder, heading or command with the minimum amount of keystrokes.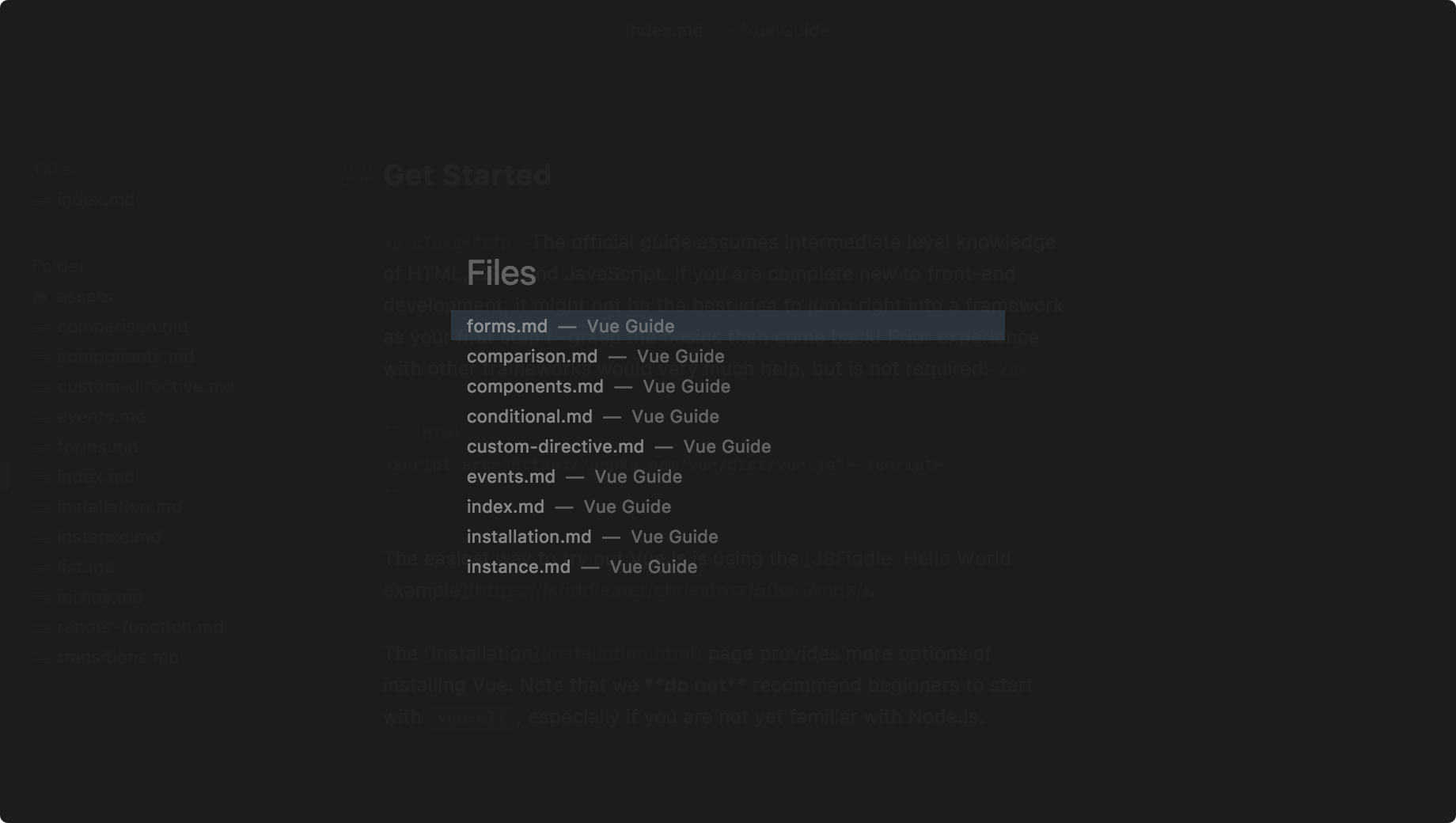 Modes
Modes let you adapt the app to your workflow. Work at night? Turn night mode on. Need to focus on the current block? Enable focus mode. Want to see what other people would see - enable preview.
Testimonials
Since the first release of Caret in late 2015, people from all over the world and all kinds of backgrounds have said very kinds words about it.
Newsletter
We'd love to keep you updated via email with product and feature announcements. Our updates focus on relevant information, and we'll never sell your data to third parties. See our Privacy Policy for more details.